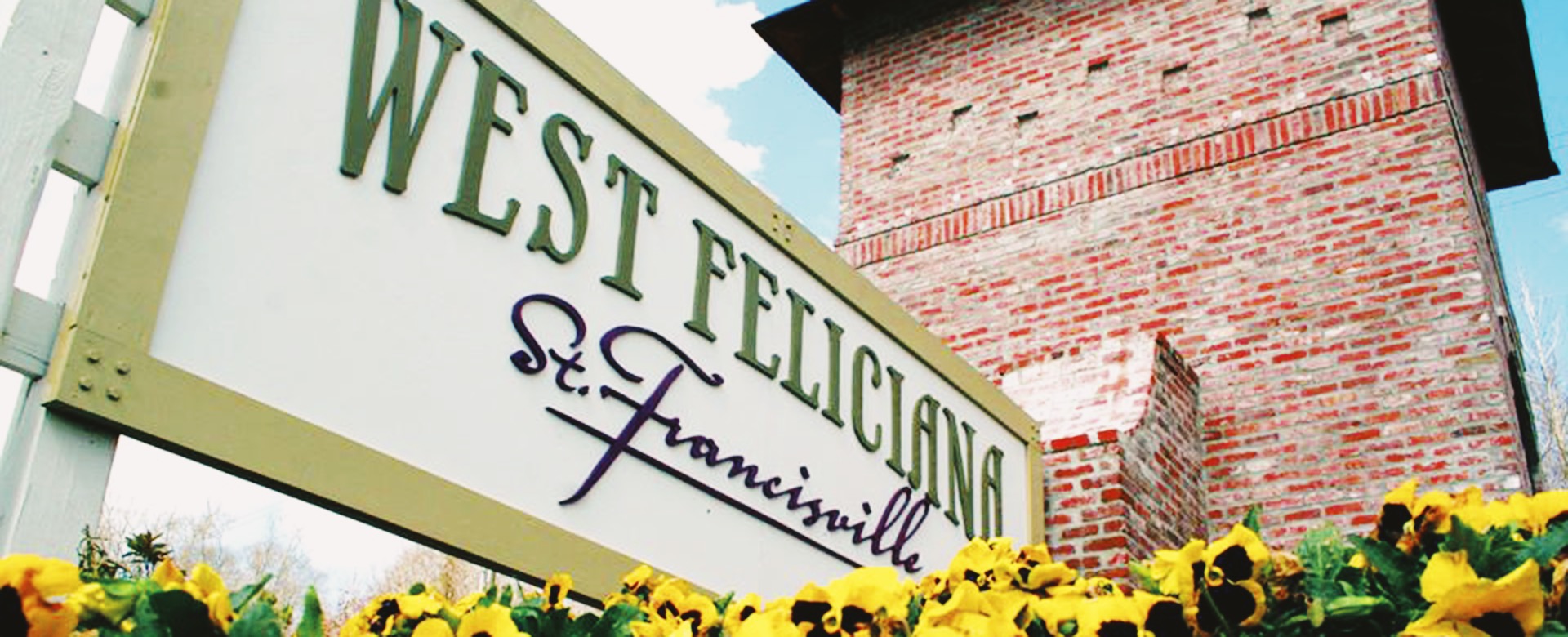 Shop, Eat, Drink, Spend Local. LOVE LOCAL!
Supporting your local retailers helps communities to grow and thrive. By dining and shopping at locally-owned businesses rather than large chains and impersonal big-box retailers, consumers can have a truly positive impact on a community's economy, people and environment. These are local farmers, craftsmen, restaurateurs, antiques dealers, and other product providers, with items made locally and sold on a small scale.
Now, it's easy to talk the talk and say we support local businesses. But are we really putting our money where our mouth is? Local business means a stronger tax base, better infrastructure and better schools.
When we consumers support our local business owners, we enjoy benefits we can't possibly get from shopping at national chains. Here are some top reasons to support our local entrepreneurs.
1. Improve your family's health.
Buying local foods has numerous health benefits to your family. When you buy from local farmers, you have access to fruits and vegetables that you know are chemical free, as well as grass-fed meats, fresh eggs, and dairy from cows that feast on local green grass each day. There are also benefits to eating raw local honeys, which are thought to help battle allergies.
2. Improve the local economy.
When a consumer buys local, significantly more of that money stays in the community. In fact, one study found that for every $100 spent at a local business, $68 remained in the town while only $43 of each $100 spent at a chain retailer.
Local business owners often have incentive to support other local businesses, patronizing local establishments for both business and personal reasons. Chain businesses, on the other hand, tend to get their supplies from corporate, as well as having store managers and employees that aren't as personally invested in buying local.
3. Know the people behind the product.
When you personally know the people behind the business where you're buying local products and services, you enjoy a connection you would not otherwise have. Along with the rest of the community, you celebrate when a favorite local business succeeds and you mourn when it's forced to shut its doors.
4. Keep our community unique.
Local businesses give a community its flavor. The combined presence of your town's many local businesses makes it different from every other city in the world. By supporting those businesses instead of chains, you ensure that uniqueness is preserved as a part of our community.
5. Better customer service.
If you've ever dealt with a large corporation, you know getting help can be a nightmare. You'll call a 1-800 number, only to be transferred seven times and put on hold. When you shop local, the business owner is usually directly connected to every employee in the store. That leads to a personal approach that often means any problem you have is taken seriously.
6. More personalized service.
Having the owner nearby also means that owner personally knows his customers. He knows the products you buy or the services you request on a regular basis and can tailor services to make your experience even better. Buying local has benefits beyond mere convenience. When you support local business owners, you get a better level of service, as well as helping make our community a better place to live.
We should find a greater appreciation for all the small businesses, handmade artisans & restauranteurs trying to survive in this cut throat environment. Even if you don't actually purchase something that day, just smile at the vendor, say hello, engage in a little conversation and let them we appreciate their being part of our community. We are blessed to have so many wonderful little shops and great restaurants in our town, right here in St. Francisville.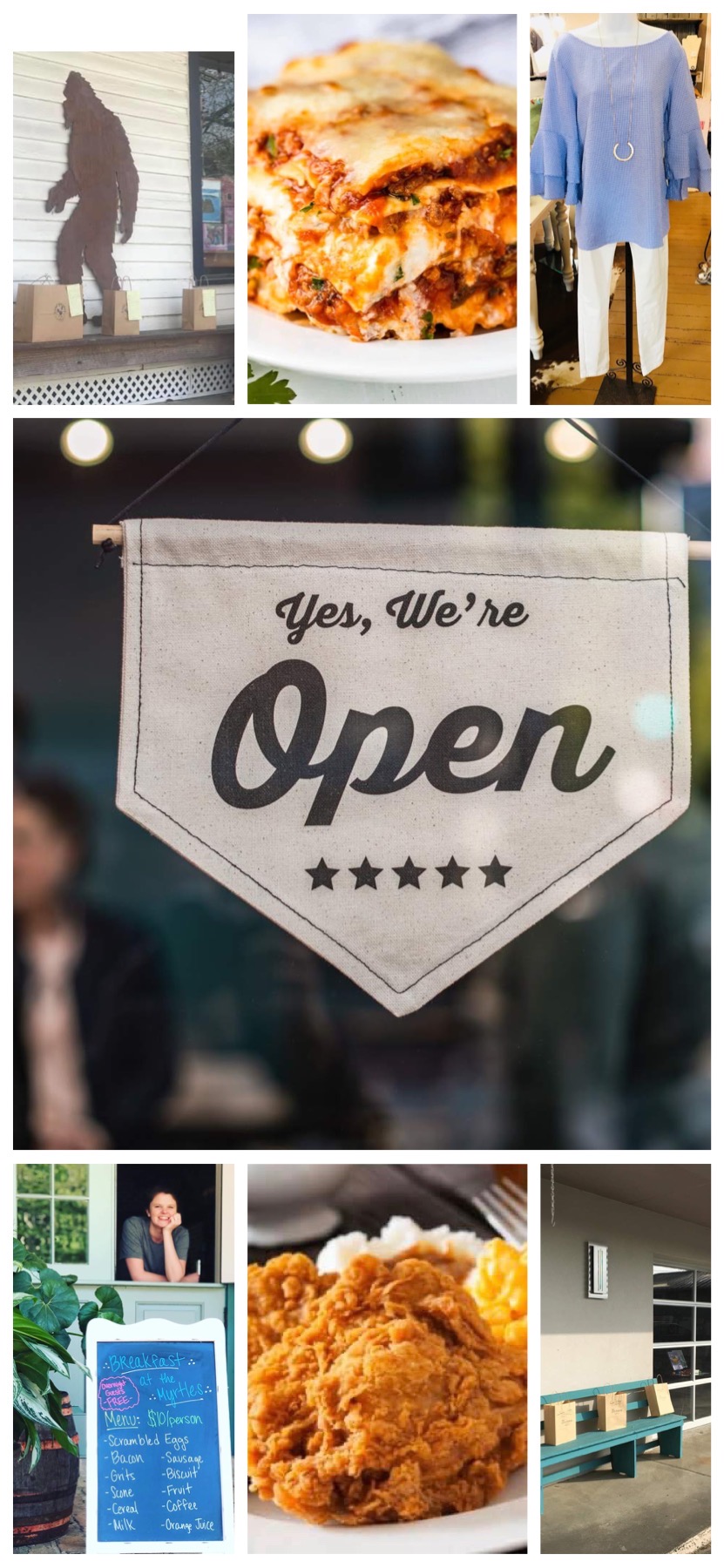 8 GREAT WAYS to SUPPORT OUR LOCAL BUSINESSES
As the pandemic impacts the economy, small businesses are taking a deep hit.
Many local stores and restaurants are scrambling to find ways to stay alive during the pandemic, but they cannot do so alone. From adjustments to takeout and delivery to online-only shopping, community support is needed now more than ever.
1. Order food from restaurants, whether take-out or delivery
With dining rooms closed due to coronavirus concerns, restaurants have to resort to curbside ordering and/or delivery. Please consider supporting your favorite local restaurant that may be struggling to regain its customers. And when doing so, remember to tip employees well. For menu options & hours: UPDATES
2. Buy gift cards
Gift cards make great gifts for friends, family or even for yourself. You can spend those gift cards once the pandemic subsides and when it is safe to shop in person again.
3. Send a review
Small business supporters are reviewing websites such as Google Local Guides or Yelp and leaving a thoughtful review on their favorite restaurant or shop. This is a way for other residents in the local area to know that those businesses remain open for your service.
4. Shop with local stores online or social media
Smaller shops and boutiques are also hit hard by the pandemic. However, you can also support them. Check if the establishments have a website or social media page. Many of our local businesses also provide curbside service, purchase items online and drive to the shop to pick them up.
5. Tell them what you need
Small businesses are here for the community, no matter what. Many are having to change course as it hunkers down during the pandemic. Don't be afraid to ask what you need, whether it be a certain wine, Easter basket or a dozen tacos.
6. Spread the word, refer a friend
It doesn't hurt to show some love to your favorite business on your social media page.Tagging the company and providing a link gives them value from the post, brings their brand attention to an audience they may not have reached otherwise, and gives them a well-deserved confidence boost in the process.
7. Keep in touch
Many businesses are solely relying on social media to get word out there. If it is on social media, don't hesitate to "like" or "follow" its pages to get the latest updates, such as sales and specials.
8. Encourage businesses to get publicity
West Feliciana Chamber is asking local businesses to reach out to update their revised hours, ordering options, etc. Email us at info@westfelicianachamber.com. Also please consider joining our local Chamber so that we can assist in promoting your business, apply online: Join Today