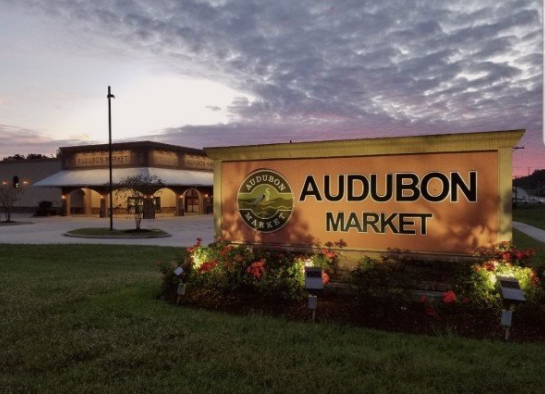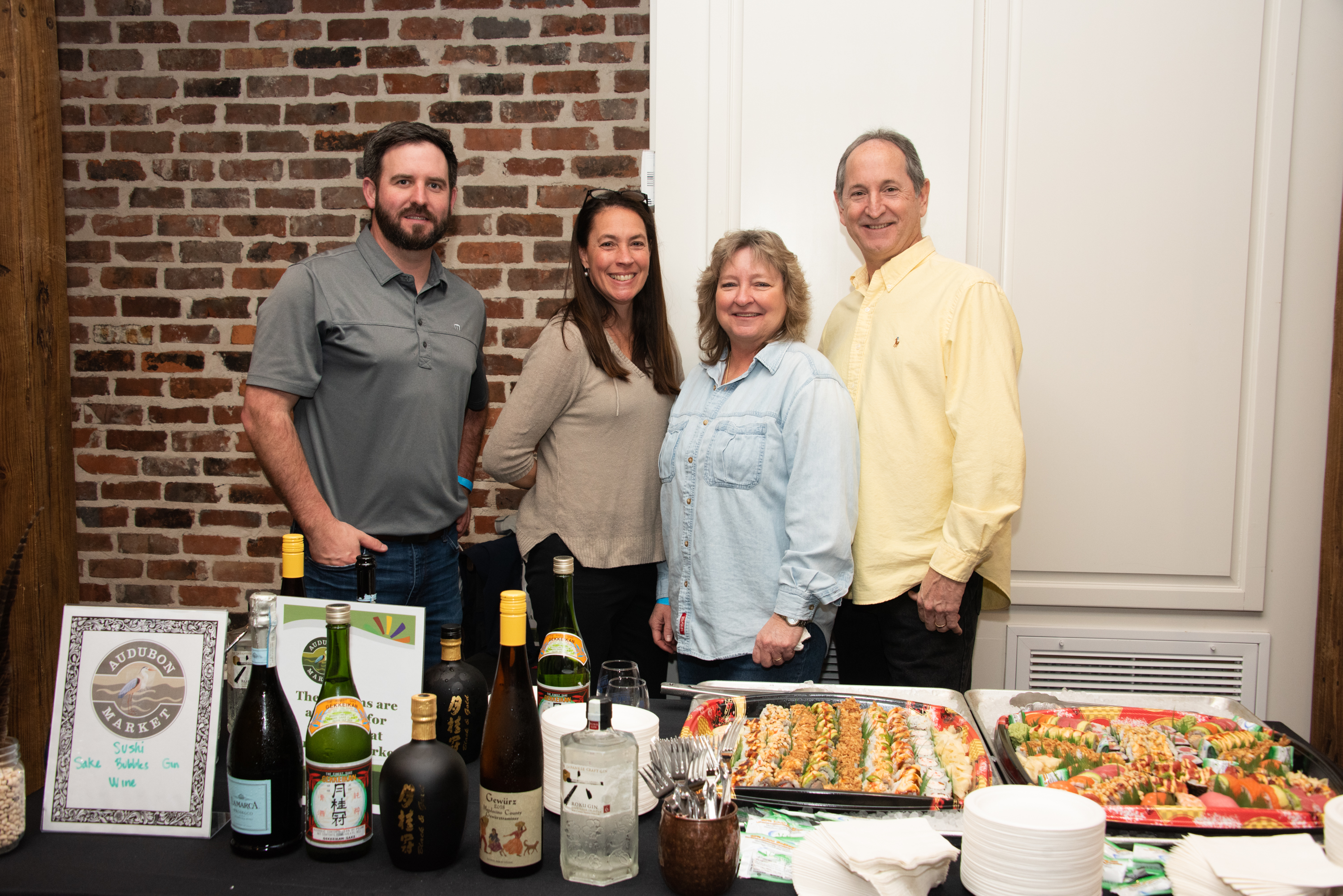 MEMBER SPOTLIGHT: Audubon Market
Our local grocery, Audubon Market, has always been one of the cornerstones of our community, but  has become such a vital part of our health and well-being during this recent pandemic. They have been taking extra care to serve its community and keep it healthy.
Lisa Leblanc, owner, explained, "We are closing every night at 7:00 pm to allow extra time to do a full cleaning of the store. We are also sanitizing throughout the day. In addition, we are offering special shopping hours for seniors." Leblanc explained that some parts of the pandemic have been challenging. "We often request pages of items to be sent in and then only receive partial shipments. The manufacturers cannot produce enough at this time. Also, we are paying extra attention to our employees' health by taking temperatures as they arrive to work each day."
Leblanc explained that this family run business has seen many changes over the years since the owners first purchased Feliciana Supermarket in 1989, located next to Hancock/Whitney's current location. Original owners were John David (her father), Mike and Lisa Leblanc and Darrell David. Later Richard Jarreau joined the group. In 1999, they added the St. Francisville Market to their grocery line up.
Their current location, Audubon Market, was opened in 2015. "We had originally looked at locating our new store next to the Subway shopping center," Leblanc said. "We delayed moving there and it worked out for the best being in this new location." Leblanc explained that they are pleased to offer so many new services in the location. "It was past time to do it. Our parish has really grown and we are glad to offer so many new things like our bakery, sushi and specialty items."
Lisa also explained that the community has been very supportive of the changes and challenges the market has faced during this pandemic. Audubon Market intends to continue their extra precautions until is safe to resume normal hours of operation and looks forward to that day.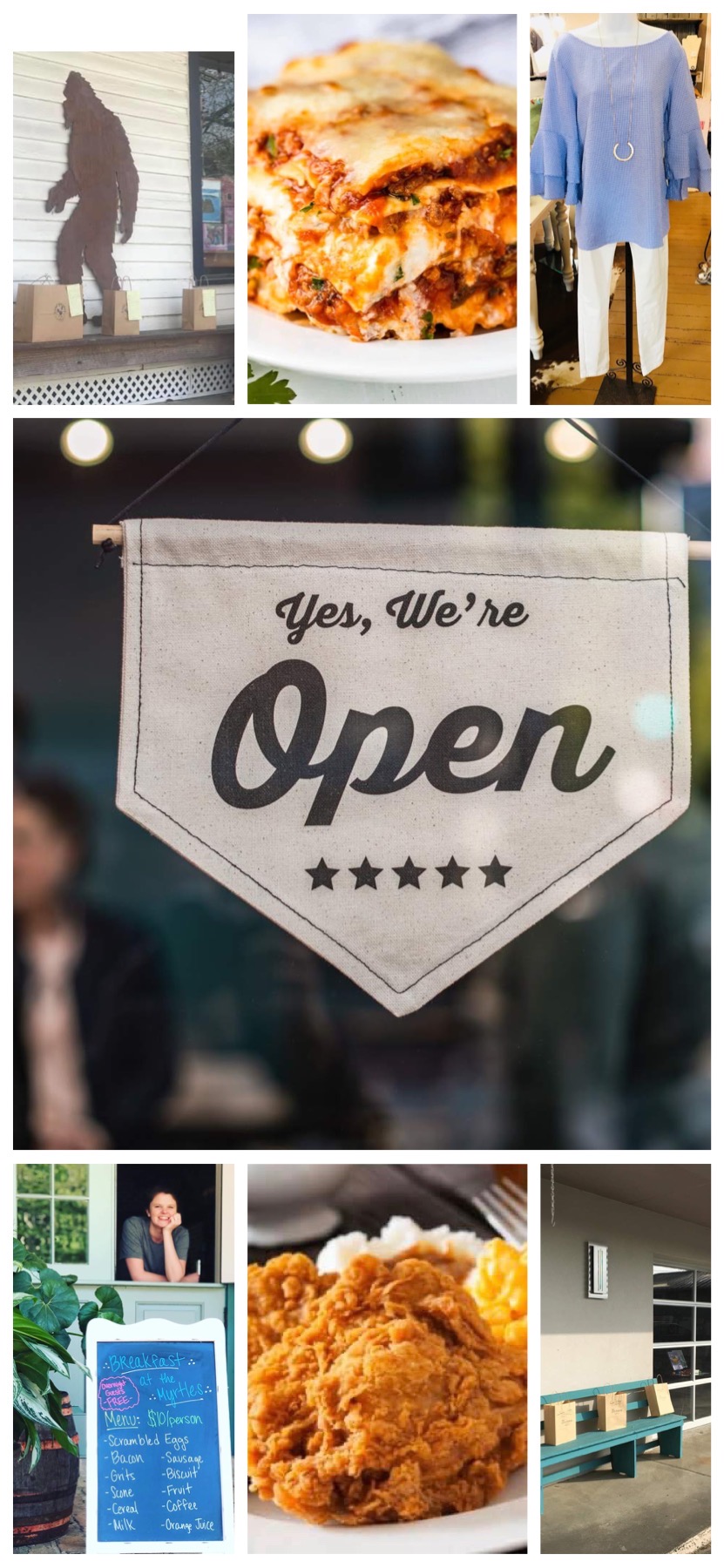 8 GREAT WAYS to Support Our Local Businesses Impacted by the Pandemic
As the pandemic impacts the economy, small businesses are taking a deep hit.
Many local stores and restaurants are scrambling to find ways to stay alive during the pandemic, but they cannot do so alone. From adjustments to takeout and delivery to online-only shopping, community support is needed now more than ever. To check business availability, restaurant options & menus, visit our Updates page: 
COVID-19 UPDATES
1. Order food from restaurants, whether take-out or delivery
With dining rooms closed due to coronavirus concerns, restaurants have to resort to curbside ordering and/or delivery. Please consider supporting your favorite local restaurant that may be struggling to regain its customers. And when doing so, remember to tip employees well. For menu options & hours: UPDATES
2. Buy gift cards
Gift cards make great gifts for friends, family or even for yourself. You can spend those gift cards once the pandemic subsides and when it is safe to shop in person again.
3. Send a review
Small business supporters are reviewing websites such as Google Local Guides or Yelp and leaving a thoughtful review on their favorite restaurant or shop. This is a way for other residents in the local area to know that those businesses remain open for your service.
4. Shop with local stores online or social media
Smaller shops and boutiques are also hit hard by the pandemic. However, you can also support them. Check if the establishments have a website or social media page. Many of our local businesses also provide curbside service, purchase items online and drive to the shop to pick them up.
5. Tell them what you need
Small businesses are here for the community, no matter what. Many are having to change course as it hunkers down during the pandemic. Don't be afraid to ask what you need, whether it be a certain wine, Easter basket or a dozen tacos.
6. Spread the word, refer a friend
It doesn't hurt to show some love to your favorite business on your social media page.Tagging the company and providing a link gives them value from the post, brings their brand attention to an audience they may not have reached otherwise, and gives them a well-deserved confidence boost in the process.
7. Keep in touch
Many businesses are solely relying on social media to get word out there. If it is on social media, don't hesitate to "like" or "follow" its pages to get the latest updates, such as sales and specials.
8. Encourage businesses to get publicity
West Feliciana Chamber is asking local businesses to reach out to update their revised hours, ordering options, etc. Email us at info@westfelicianachamber.com. Also please consider joining our local Chamber so that we can assist in promoting your business, apply online: Join Today